"Ha! Are you ready to pop the cherry on that nice, tight cunt, you little bitch?" I laughed.
Of course, she couldn't answer me. One of the first things I do whenever I catch a new girl is gag her. My cabin is far out in the woods, so there is no one to hear the girls scream. But I'm careful anyways. That's why, after all these years, I've never been caught.
This little brunette is named Audrey. Her car broke down by the side of road. The silly little cunt didn't even have a cell phone charger with her. Her phone was dead and she had no way to call for help.
So I stopped to "help" her. Before she knew what was happening, she was naked, unconscious and tied of up in the trunk of my car. First, I deposited her safely in my cabin. Then I went back and dumped her car in a river, a good 100 miles away from where I actually found her. It was a long drive, but it was worth it, because the police will eventually find her car and assume she drowned. No one will ever come looking for her.
As I said, I'm careful. I'm good at what I do.
Her breasts heaved up and down as she panted. I could tell that the terror was taking over. I love it when that happens. I love watching the bitches panic and writhe back and forth against the ropes. I love when their animal brain takes over and they are nothing but fear. Fear of me.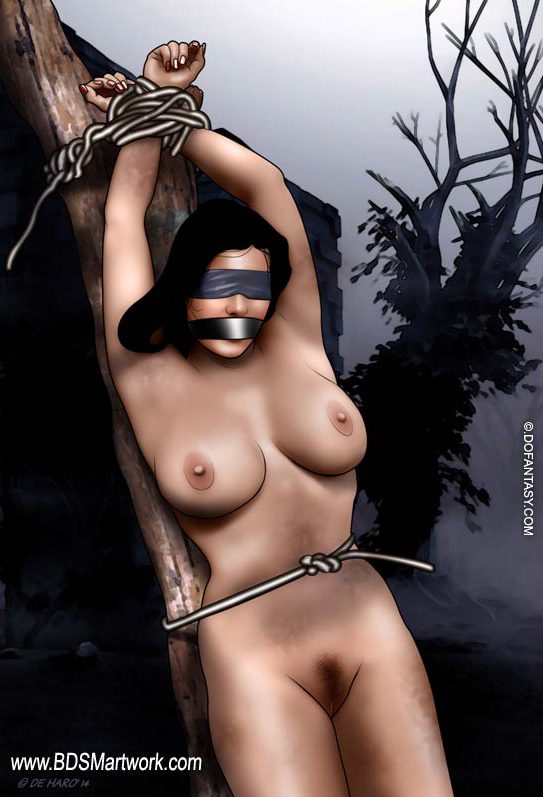 She shook her head violently. This was where all my careful research of my victims always paid off. I knew just what the most hurtful things were to say, as I broke her. I love to say things that are honest and hurtful at the same time.
"You were the office bitch and everyone knew it," I continued. "You were never very good at your job, so you compensated by trying to be bitchy, so you'd be taken "seriously." No one like you, no one wanted you around, and they were all relieved when you left. And you just finished making sure that your ex-husband hates your guts now. No one will ever come looking for you."
She hung her head and sobbed. I knew this was the perfect moment, and I shoved my cock up her ass. I went in roughly, all at once. I spat on her a few times, but that was all the lubricant I used.
Her sob turned into a scream. Or the closest she could get to a scream with the ball-gag in. I love that sound. I love the pure visceral, animal sound a woman makes when she is utterly violated. Its not enough to violate her body, I have to violate her thoughts, her emotions, her very sense of self, all at the same time.