Here, let me show you some old pictures from my antique shop.
This is a great picture of my ex-wife with my second wife. That's my ex-wife in the background, with the whip marks on her ass, and that's my second wife's hand in the foreground, holding the whip.
It's funny, I used to be just a regular guy. I paid my taxes and stopped for red lights and I always followed all the rules. For the first 46 years of my life, I was basically a nobody, but somehow I just snapped one day.
I remember that day well. We were both in the antique shop and there was a customer on the other side of the store. My wife Margaret hadn't let me fuck her in months. Back then, of course, I never would have pressured her for sex if she wasn't in the mood. I had this stupid idea that I was a "gentleman." So I was horny and blue-balled and she was right next to me. I wanted sex so bad it hurt, but I'd been so well trained, I couldn't even say anything.
Then I saw this antique school teacher's manual. As I was putting it back on the shelf, I flipped through it and it had a diagram of how to spank a disobedient school child. And my wife just laughed.
"I bet you wish you could do that to me," Margaret sneered. "Well you can't! Get used to it."
And then… I just sort of grabbed her and started spanking. It's weird to think about. There wasn't a moment of decision, I wasn't even that angry at the time. I just flew into auto-pilot. I realized I was bigger than her. I could do whatever I wanted to her and she couldn't stop me.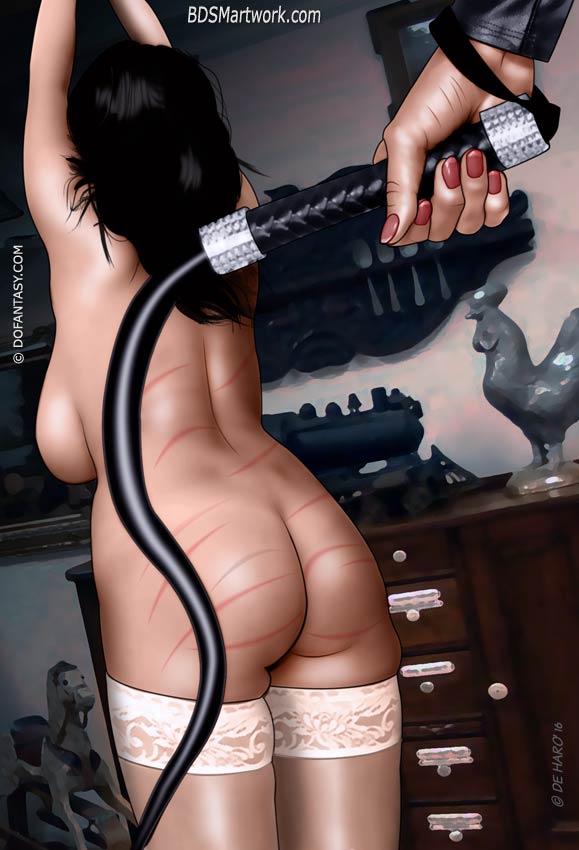 For a complete story,go here!