Every once in a while, he'd reach over to give the blonde's tit a "reassuring" squeeze.
"Oh, don't worry," he breathed, "Well get back to you soon enough…."
And they did. Once he finished repainting the brunette's insides with a second coat of cum, Dotty re-revealed her despondent, shammy-stuffed face with a flourish, a split second before she resealed Claire's bulging mouth with circle after circle of sealing tape.
"Oh, how you must feel," the witch hissed as she cemented Claire's lower face with ring after ring of flesh-swelling adhesive. "So close … twice!" She leaned down to give Holden's prodigious breast a mean squeeze as the girl cringed miserably. "But no cigar, sweetie. You're way too fuckable to get away."
Swanson looked over to where Al was pushing his fetid log up into the blonde's ass as she shuddered within the dirty sundress.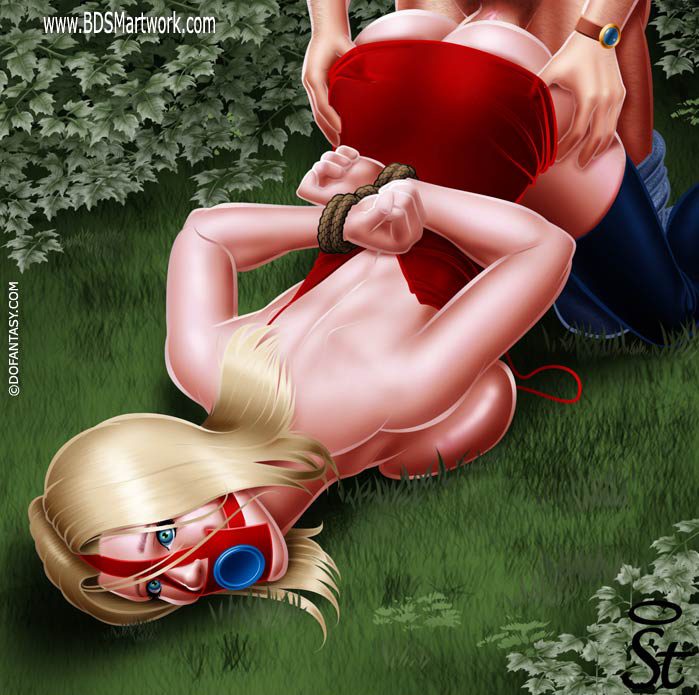 For a complete story,go here!