Ma Grogan didn't whip on this newly-arrived niece, Yvonne, very much. Just a few minutes were enough to instill the idea that it would be a big mistake to put up any sort of resistance or to display a defiant attitude.
'Now, girl, you is goin' be takin' up to the main house for some mo' whippin' and beatin'. There ain't nothin' you can do about it except just learn to take it. And you best learn it fast 'cause it'll be much worse – much, much worse – if you go disappointin' us, you hear?"
"Me, yo' other aunties, yo' gal cousins and some other womenfolk has been lookin' forward to bringin' you into our little group ever since yo' Ma done went and died. She was mighty right when she said you needed a lotta love and proper discipline to make you right. You is goin' to have a chance to a real part of our special group of gals – or else you is goin' end up bein' given to the menfolk of the family. And I promise you would rue the day if they get hold of you. Just look how my son, Billy is all a droolin' over you! Git yo' hands off her, boy. You got plenty of them females of yours just for yo' own use! Unless I say otherwise, pretty little Yvonne here belongs to us women – now take her up to the Holdin' Room and chain her up. And if I spot ya pawin' on her, I'm gonna skin yo' dumb hide! You hear me, boy?"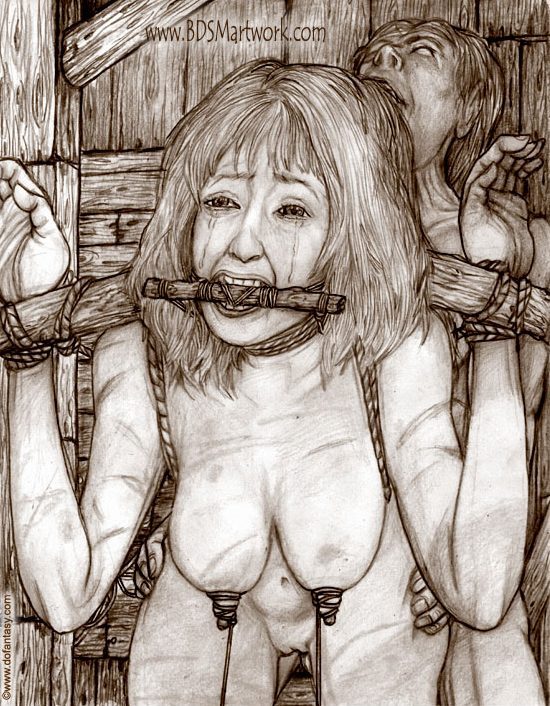 "We're havin' such a damn good time breakin' you in, babydoll. You might think that you hurtin' right now – but our little 'ol gittin-acquainted session is just gittin' started. The womenfolk is all tired from all that pleasurin' that you been givin' and all that spankin' and whippin' they had to lay on you, so a little nap is called for."
"Now don't you worry none ; this ol' stable might look all rickety and leanin', but you'll be alright. Tomorrow, you gonna get to meet the other gals in our little family. They all wanna have a hand in breakin' you in and re-educatin' you into becomin' the sweet thing that we want you to be. And you gonna be safe out here – our boy Elmer will be right here with ya. Lookie here, ol' Elmer has takin' a real good likin' to you.