"What are you doing!? Tom, please! I'm sorry! I'm so sorry!" Mary cried.
Tom had flipped her onto her belly and, digging his knee into her lower back, wrenched her arms behind her back and began binding her wrists with thick rope.
"You're gonna fucking learn! You don't fuck with me by fucking other men! I'm gonna take you someplace where you'll learn to become a proper fucking wife!" Tom said, slapping some duct tape around her eyes.
"Please, Tom, you're scaring me! Just divorce me! Please, I won't contest anything! I swear!"
"Shut the fuck up, you dumb cunt, I'm tired of listening to your fucking whining!" Tom said, covering her mouth with more duct tape. "Now get up and let's go."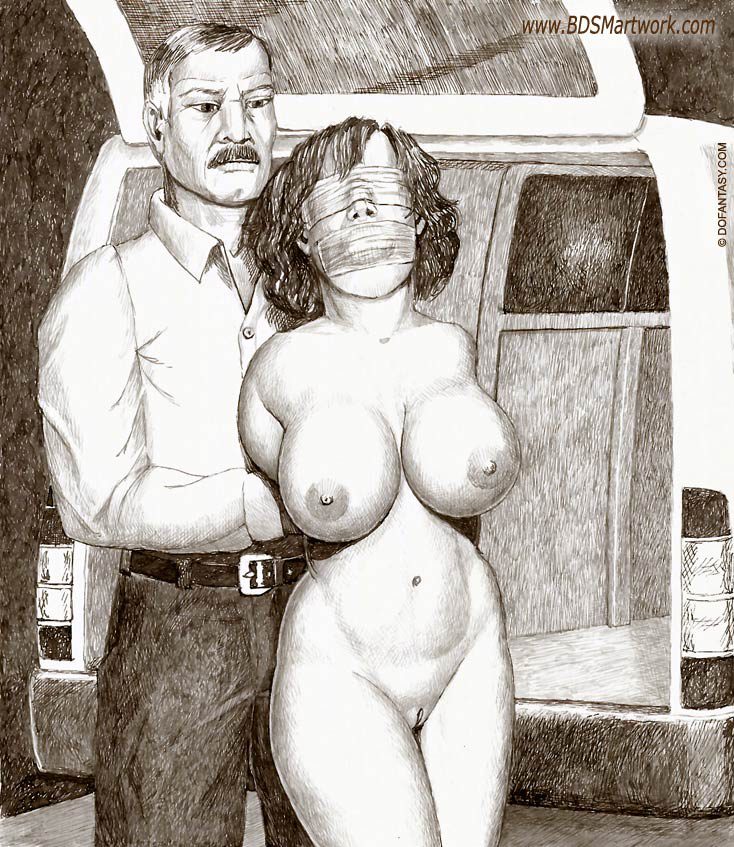 Tom had always enjoyed flying in his private jet, but this trip in particular was a real pleasure. Seeing his wife bound, gagged and naked sitting next to him, pitifully moaning her apologies from behind the duct tape, made his cock twitch with joy. He didn't even let her use the bathroom on the five hour flight to Spain.
"Piss or shit in my plane, and I'll throw you out of the fucking emergency door, you go it?" Frank had hissed in her ear.
When they finally landed, a car and driver were already waiting on the tarmac.
"Madame Martinez sends her compliments, I'm here to escort you to her villa." The driver had said, completely unphased by the bound and naked woman being dragged from the plane.
Oh God, there's someone else here!? I'm naked! What's going on!? Why isn't he helping me? What the fuck is happening!? Mary thought.
They dumped her into the trunk of the car and sped out of the airport. An hour later, after coming down a long bumpy road, she heard the car finally come to a stop. She was taken into a house, but with the duct tape over her eyes she couldn't tell where she was. She heard a heavy door slam shut and suddenly the duct tape was ripped off her face.