Slaver africa is a hard enough place for colonists and black folk, but it's even harder for white women who found themselves on the wrong side of the whip.
It was bad enough that these helpless girls were bought and sold next to the african slave trade, but when they find themselves slaves on the pirate ships or in the harems of the arab sheiks, that's when they'll really scream!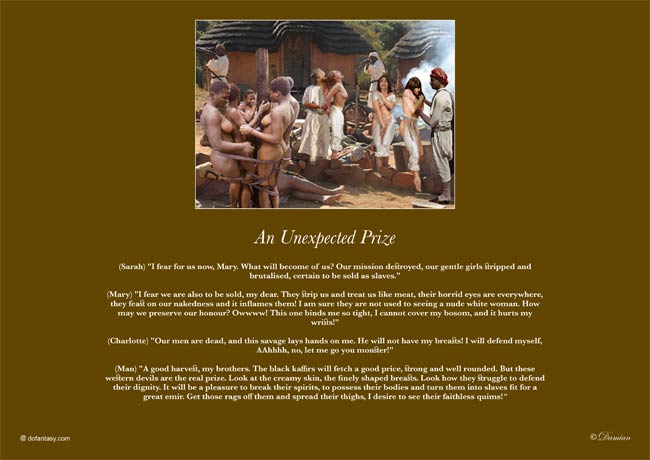 For a complete story,go here!