Pretty, blonde Alicia was a college student from an upper crust family used to upper crust society. But even for an upper class, snotty brat like her, she found the predictability and respectability of the good life stifling. When Alicia moved in with her "boyfriend" Kevin, she thought she had it made. She had her own house, her own bathroom, and she could set her own rules. Her boyfriend was kind and pliable and did whatever she asked.
But that would come later… the best part of any new slave is the breaking and the training. Alicia would go from snobby, snotty slut to compliant cunt… all she needs is a little DOMESTICATION!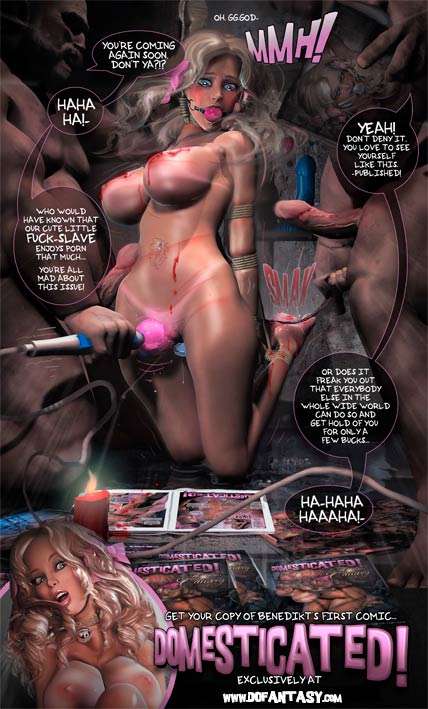 For a complete story,go here!