Yeow! Pussy paradise! Party plan? Haha. We invite a couple of hot bitches, right?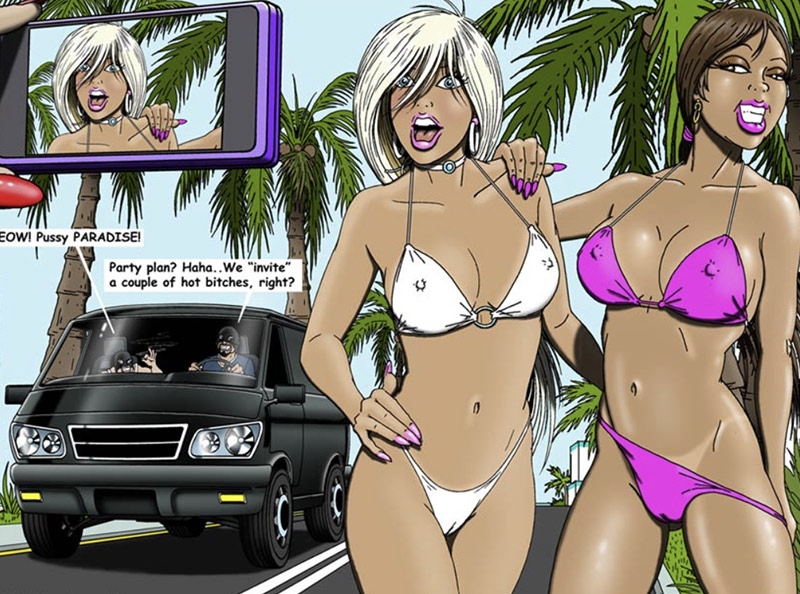 Hahaha! Get right next to them! I'll deliver our party invitation! When Blond bitch makes her move, drop the bag on 'em! Just get me close! Bitches are mine!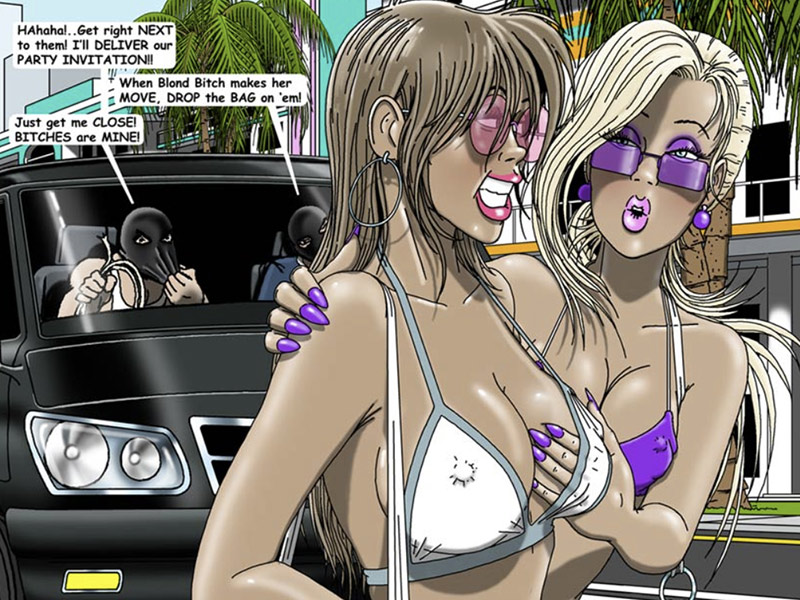 Oh bad bad girls! Makin' out in the middle of the street! Hahaha you horny little bitches! Hahahaha!