Jessica was sent to the Mellgrave Slave Labour Training Facility (formerly known as Mellgrave Maximum Security Prison), and assigned a trainer. The King had declared that Jessica should be transformed into an obedient fuckpet. The King felt that turning a former rich snotty sex-symbol into a subservient sextoy, who was utterly dependent on male approval, would send the right message to society.
"This will be a spiritual journey of self discovery, for her and for our entire nation," said the King. Her trainer heartily agreed.
As the looting and chaos of the initial Revolution calmed down, life in the new society began to settle into the new "normal." Each girl in the first round of petgirl training had been carefully chosen as a symbol of the bright future that lay ahead of the new country. The women to be trained were all former members of the ruling class, like Jessica had been; wives and daughters of rich businessmen, celebrity actors and musicians and even a few sports stars. It was important to teach these women that their natural place in life was serving men, all men. And it was important to show men that it was appropriate for them to take what they wanted. The training program served to inspire the rest of the men and women of the nation, as they all learned to accept their proper place in society.
At first, of course, Jessica resented her trainer. Sometimes she would sneer at him when she thought he wasn't looking. But then something happened which surprised her, but was totally predictable to her trainer. She began to love her captors.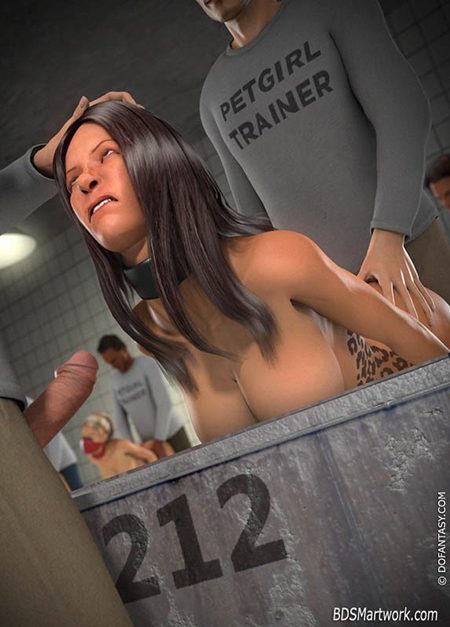 For a complete story,go here!