The madam of the city's most exclusive brothel and slave-selling operation was mistress Fontana. Most of her success was due to the fact that she could be trusted to cater to the most specific sexual and fetish requests of her many clients. The mistress knew that this latest project would be one of her more lucrative.
She had planned and had her thugs carry out a brazen hijacking of a bus full of college cheerleaders – and most of these new captives were already sold. Her slave-buying customers, located around the world, had immediately placed their bids when they heard of the mistress's daring acquisition of these delectable cheerleading sluts. She would have them broken and under control within the week and then would have them shipped out to their many different destinations, where they would be greeted by their new owners.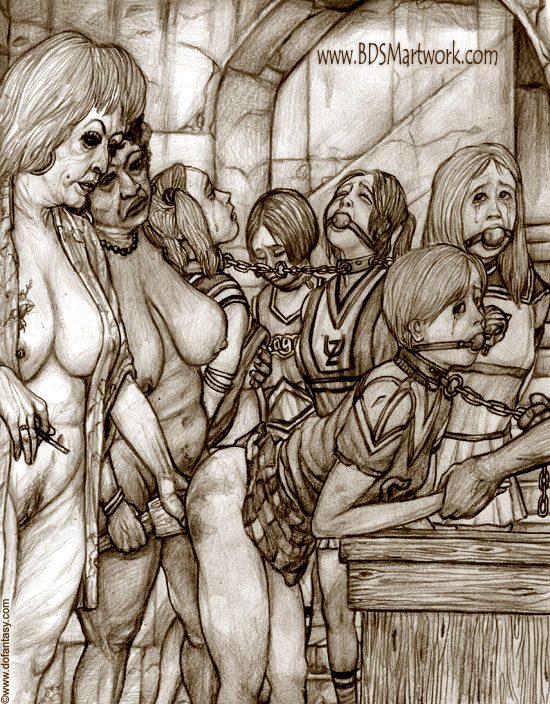 As ordered, the two henchmen started slowly with miss Cooghan – the first swings of their belts were rather leisurely and mild. But even those half-hearted hits were enough to elicit loud screams from the cheerleaders' assistant chaperone. The thugs chuckled; just think of the sounds this already-terrified novice would be making as they started to put some real muscle behind their swings!
Yes, the mistress was right. The cries from this young woman would serve to instill even more fear in the young ladies who would be hearing her. And soon, their hard cocks would also cause her moans to further intimidate her sister captives….