Being in the top 1% has so many advantages that it would be impossible to list them all, but the best of these advantages is having the money to buy yourself whoever you want…even if they're not for sale. Humphrey Victarion is a fat, old business man and a philanthropist who donates millions every year to various charities. Though he's accumulated billions of dollars and owns several multinational corporations, no one has ever looked twice at Humphrey; he's just an unassuming businessman. Or so the rest of the world believes.
But in the privacy of his mansion, Humphrey Victarion goes by a different name. A name that echoes throughout the house in the screams of its many captives and a name that brings women to tears when it's whispered in the darkness…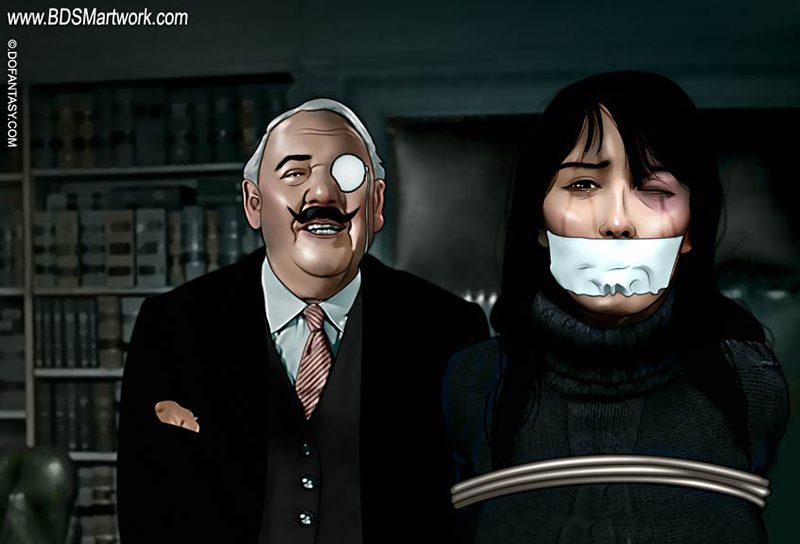 Amelia and Brianna had been two protestors outside one of his buildings on Wallstreet, they both had only average looks but it was their spirit and their misplaced arrogance that caught Lord Vicious's eye. Using his connections with the NYPD he'd arranged to have them both arrested and then after a brief stay in jail, they'd been "released" into the custody of Lord Vicious.
Amelia was taking the worst of it, hanging from the ceiling of Lord Vicious's personal dungeon and having her tender tits mauled by his rough, crushing hands.
"So you wanted to occupy Wallstreet, huh?" Lord Vicious asked, grabbing both of Amelia's nipples and twisting them.
"MMMGGGHHH! PLLLLSSSSTTHHHH!" Amelia struggled to scream behind the ball gag.